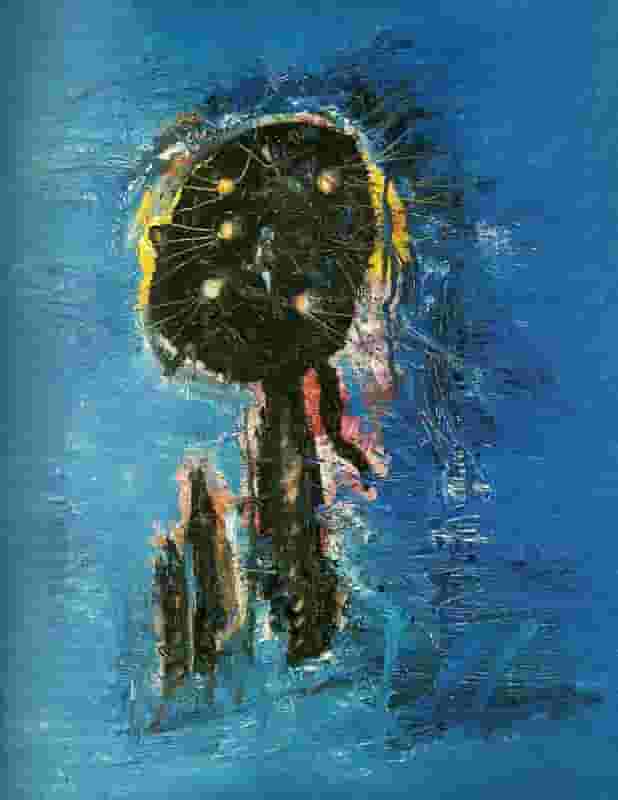 Wols, Kunsthalle Bremen 2013
du 13 avril 2013 au 11 août 2013
Wols
In honour of Wols' (Wolfgang Schulze, 1913-1951) hundredth birthday, the Kunsthalle Bremen together with the Menil Collection in Houston is presenting the exhibition "Wols: The Retrospective." This is the most extensive presentation of the artist's work in almost 25 years (since the exhibition in the Kunsthaus Zurich and the Kunstsammlung Nordrhein-Westfalen in Düsseldorf in 1989), comprising of over 200 works (about 35 paintings, 125 watercolours and drawings, 30 photographs, and 10 illustrated books).
Wols' equally eventful and tragic biography, shaped by war, flight and destitution, was seen, until now, as the decisive key to the understanding of his oeuvre. For the first time, the exhibition at the Kunsthalle Bremen takes as its starting point the work itself and looks at the artist as a protagonist of the international avant-garde. It traces the path from the artist's initial Surrealist experiments to his revolutionary late work which, as a manifestation of Art Informel, exercised one of the decisive influences on post-1945 art. Over a productive period of only fifteen years, Wols created an oeuvre which numbers among the most astounding artistic achievements of mid-twentieth century art. Wols' drawings, watercolours, and paintings developed from a slow creative process and a capacity for transformation which can be retraced in the works themselves. The exhibition culminates in the impressive selection of paintings in which the artist creates abstract structures and rough surface textures that are the foundation of a new painterly language.
The curators Dr. Ewald Rathke, the recognized Wols expert who has concerned himself with the artist for over five decades, and Toby Kamps from the Menil Collection have made a concise selection, shedding new light onto the work of this outstanding 20th-century artist and impressively demonstrating his continuing relevance. The rich holdings of the Menil Collection in Houston and of the Karin und Uwe Hollweg Foundation in Bremen form the basis of this selection complemented by many rarely seen works on loan from international museums and private collectors.
Following the presentation at the Kunsthalle Bremen, the exhibition will be shown at the Menil Collection, Houston from the 12 September 2013 to 12 January 2014. A substantial and richly illustrated publication accompanies the exhibition.